Scout ZikZ 5368 v1.1.0 Mod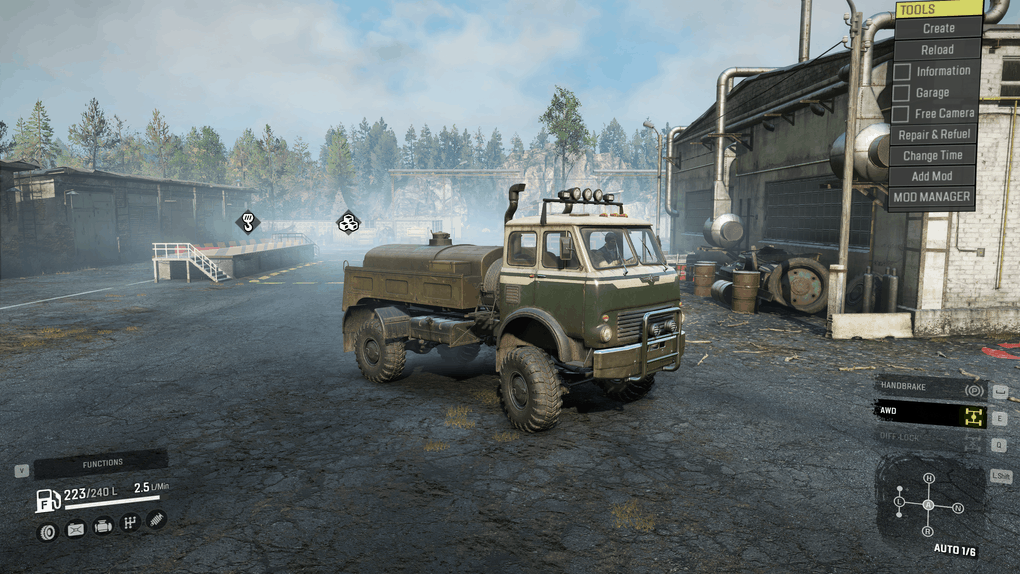 Scout ZikZ 5368 v1.1.0 Mod
I have never warmed up to the scout truck selection provided by Snowrunner. I found myself using some of the better trucks for this role but they are not ideal. In an attempt to make something better and still stay within the spirit of the game, the Scout ZikZ 5368 was what I came up with. I used inspiration from several other mod creators and it would be hard to pick out what came from whom. If I do step on any toes, my apologies and a quick note to me and I will make amends.
To be fair, I did this first using the Warthog but was shut down as it is only in a DLC and not base game. Shame on me for not realizing that. A clear violation of use rules and my apologies to the game creators.
All of my changes are with things already in the game and do not require any other mods to work. I also tried to keep things simple and to task so many other options are either ignored or may be hindered with my focus on making a better scout truck. There is no such thing as a single truck that can do it all. Some things suffer in favour of other things.
Version 1.1.0
After using it in real world maps, made many changes to improve performance.
– Added a special Scout transmission to fit the changed mass of the truck
– Updated the gearbox to a set of gears that run smoother and seems to be better at those tight locations and on rocks
– Added a special suspension just for the scout version of the truck. DO NOT try to haul anything as this suspension is much to soft. To avoid this, removed all non-scout related addons.
– Added more mud tires. There are a lot of tires to choose from so will eventually trim that down to just 2-3 tires in each group.
– Tried to get rid of those duplicate upgrades but not very successful.
– Changed names of addons to reflect their use.
Version 1.0.0
– Updated suspension and steering to improve performance on tight roads and over rocks.
– Added several additional wheels with larger sizes. I tried not to make this list too large but I think I have the best of each category.
– Added a custom set of Russian Old Heavy engines with modified fuel consumption and torque.
– Added a custom gearbox to allow for slow crawls and reasonable top speed.
– Added a custom Autonomous Winch with longer reach and more power.
– Added a set of Addons. One is a Small Fuel Tank that functions as a Service Module. The other is a Small Maintenance Module which also has some fuel. I also modified the mass of these to keep from being too top heavy. Just think of building light weight units with a goal of keeping it more functional as a scout utility and not more general use.
– Added the ability to tow the Scout Radar Trailer to enhance scouting new areas. I'm not sure if this is only available after its found within the DLC but it works for me. No other scout trailer works at this time.