Renault Kerax 8×8 v2.0 Mod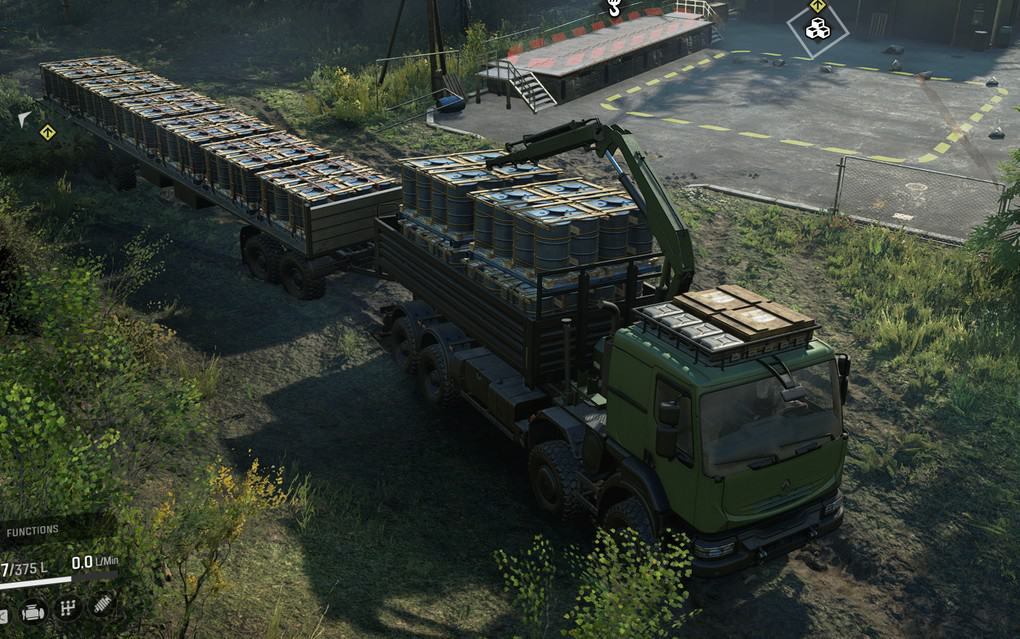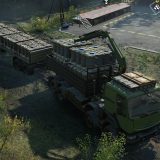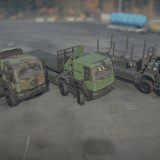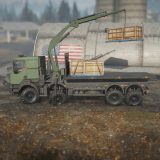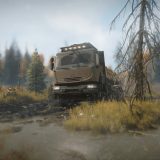 Renault Kerax 8×8 v2.0 Mod
– PC ONLY-
The Kerax 8×8 is a rigid logistic or tactical truck available with an armoured cab and self defence weapon system. The twin steer front axles provide a tight turning radius and high performance with superior ride quality.
This truck is packed with a plethora of custom frame addons ranging from 2-slot to 3-slot cargo beds, log carriers , recovery platform and even a mini crane. The only game asset being utilized here is the in-game Big Crane.
Upgrades
Engine: 3 optimised options
Gearbox: 3 optimised options
Suspension: Stock / Raised / Stock-Strong / Raised-Strong
Winch: Stock , Autonomous Heavy, Sherpa Stallion.
Tires: Seasonal / mud / off-road
Diff. Lock: Always On
Frame Addons: flatbed & sideboard bed (2-slot/ 3-slot) short, medium, long log carrier, custom mini crane, large supplies bin, big crane
Visuals
Roof Top: supplies, light bar
Bumpers: N/A
Misc: Full range of customisation options
Exhaust: n/a
Rims: N/A
Dashboard Full working gauges with high attention to detail.
Color
Full selection of colour options
Interior Customization
Bubbleheads. Custom Air freshener