Ontario Canada v1.0 Mod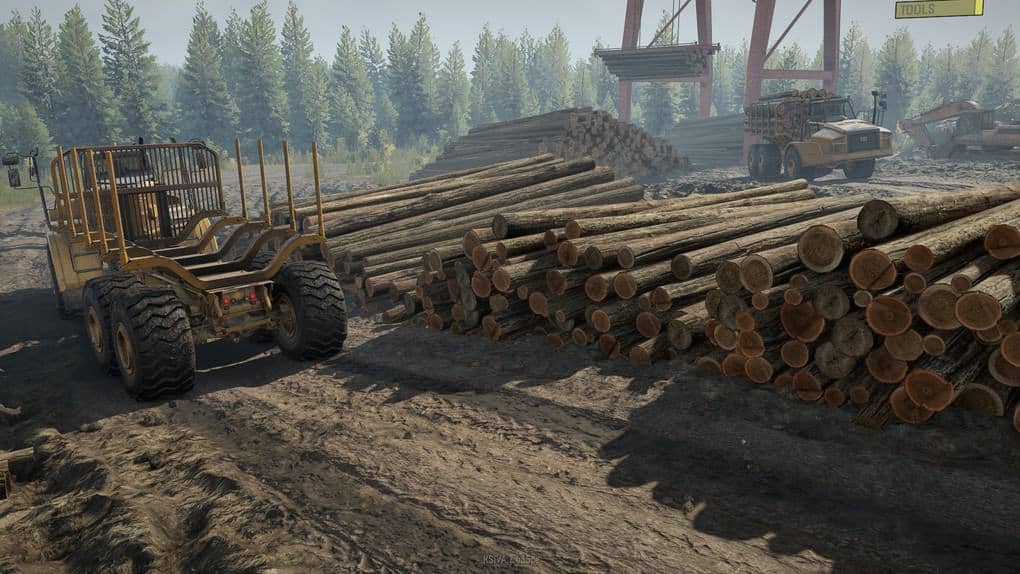 Ontario Canada v1.0 Mod
This is a realistic Logging Map with realistically beautiful scenery designed with simulation multiplayer roleplay in mind, It is a very large map and currently features one major route and task, though a few smaller additional tasks are included. This map will be fully supported and developed until completion with many more roads and additional tasks.
A lot of this map was designed with inspiration from real life logging operations that continue in Ontario, particularly the long rows of lumber stacks that line the road sides found on google.
A few things to consider.
– The idea with this map is realism, the tasks are large, and yes. real life logging is very back and forth hauling timber.
– Work together, choose a zone to haul from and all haul out of the one location. this will create a feeling of a full workplace.
– Operate using similar equipment, if you're using highway trucks then everyone use highways trucks. This adds to realism. (operating with 4 Cat 745C's was fun)
– Use low gears at all times, this is realistic and will dramatically reduce incidents and mishaps. I recommend Fine Tuned gearboxes.
– Always give way to loaded trucks, this is a non negotiable, Communication is key here.
– Lumber zones are currently limited in numbers with logs. This is to encourage all loading zones to be explored and used. As of the next update all zones will spawn unlimited lumber and manual loading will be added.
– And lastly any feedback and support will be greatly appreciated! and if you enjoy this map and the style of gameplay my efforts can be rewarded at PayPal.Me/TopAirspace I'm just one little person and this undertaking literally consumes the majority of my spare time, (many many hundreds of hours and counting!)
Now! with all that being said, This is the first day back to work after a few weeks of heavy rain, though despite this the forest roads are looking well so we're back in business, so grab a few friends, your favourite trucks and get to it!. That's a big TenFour.