Mega Cab Runner v1.0.0 Mod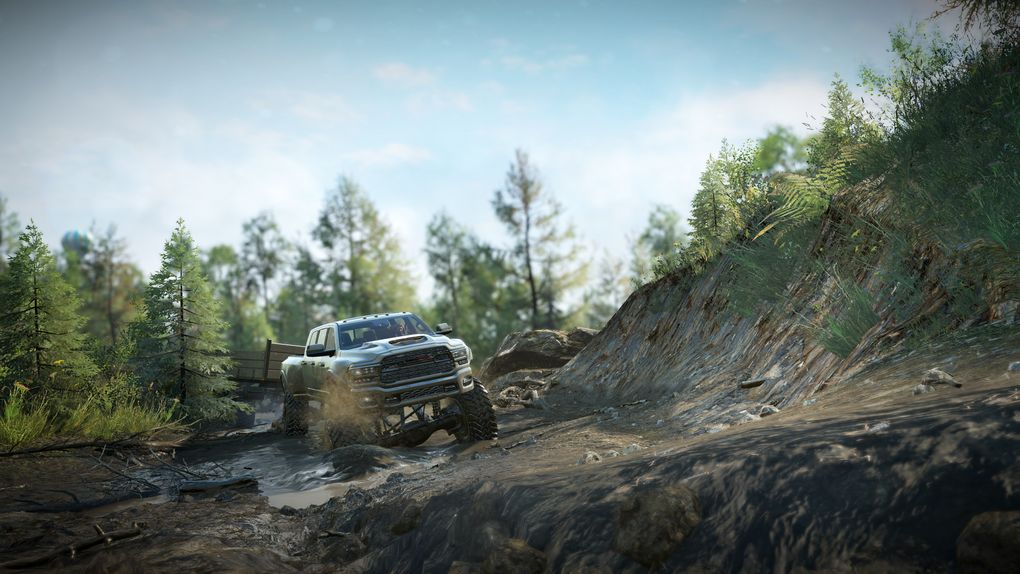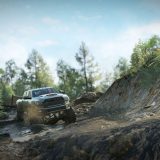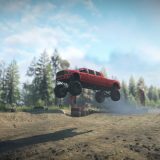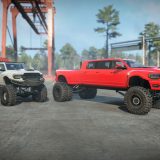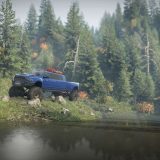 Mega Cab Runner v1.0.0 Mod
The Mega Cab Runner is just a fun build inspired by the Diesel Brothers (US TV show) Mega ___Runner truck. (Manufactures name removed truck for console friendliness)
The DB truck is 2012 3500, that's over 100in tall, 98in wide, running 9-ton military axles, 43in super-singles, and was proven to be a very capable trail rig.
That body style is over a decade old now, so I thought why not build an updated version of the truck with the current body style and a more aggressive look.
This truck is heavy-duty trail truck… meets high-dollar pre-runner.
It is massive. I would guess the stance is about 2-3ft wider than the standard 3500 truck since the front fenders are just as wide as the rear dually fenders.
Every single body panel was modified on this mod. It has a mega cab, 6-Door, and panoramic moonroof conversions.
The stock 3500 hood was grafted with the cowl and vents from the hood featured on the same manufactures off-road performance pickup.
It also has custom 3500 widebody front fenders and the rear dually fenders have been opened up to match the front tire clearances.
The body sits on my new scratch-built chassis featuring 4000 series MRAP 9-ton military axles with hydraulic steering, a custom 4-link suspension with 4.5 coilovers, and bypass shocks on all ends.
It's long… so the truck has 10 degrees of rear steer to aid with tighter corners but due to its limited steering range, the truck drives similar to a standard rear axle truck.
Keeping in the spirit of the OG truck you can only run this with the big lift setup.
This mod was purpose-built to run Super-Single wheels, but you also have a few dually wheel options as well since I know people are going to ask for them.
If you plan on doing hot laps with this truck, I'd suggest you try the Stock-ish tuned tires. They have less grip so the truck doesn't grip/bite into the corners. It's a lot of fun on the season 7 race track!
Some of the other cool things to checkout…
-Mega Mountain Special Edition onboard radar (visuals in 1st person)
-High gloss paint jobs with color-matched trim OR chrome trim
-Detailed interior
-Hood has open/close animations
-Functional bed with open/close tailgate
-Custom front bumper to match the OG Diesel Brothers 2012 truck bumper
-Custom roof rack, rock sliders, and led lights
-Custom exhaust options
-Detailed 6.7L triple turbo diesel engine
-New TrailRider engine and transmission tunes for slower-paced trailing
-All other tunes have been tweaked too
-The No Damage suspension option can be found in the Damage-Control addons section
-3 Tire grip categories included specs for each (Stock-ish, Redline, and Cheater Specs)
-Has all the standard tow hitches including the [IR] Gooseneck Trailer Pack (Thanks IR)
-And more…