K2500HD Conversion V1.1.8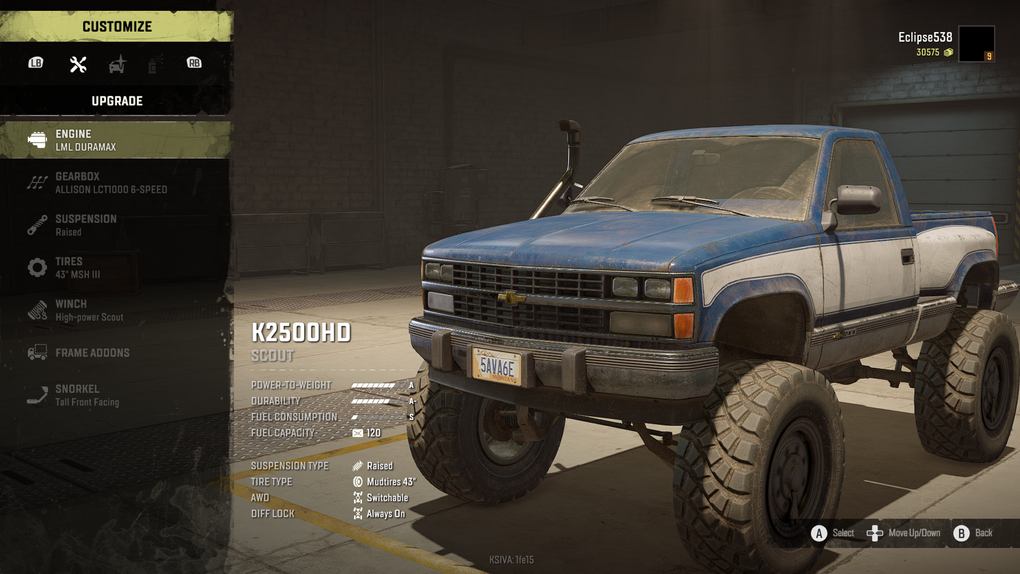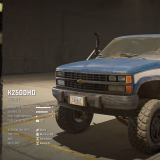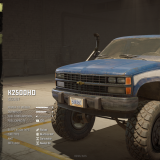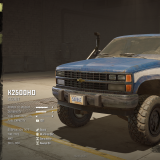 K2500HD Conversion V1.1.8
1.1.8 – increased ranking/progression difficulty.
Standard install rules for MP/Co-op.
This mod adds a standard K1500 with the following upgrades:
1. 3 Duramax Engine Options; LMM(365hp,660ft-lb), LML(397hp,765ft-lb), and LP5(445hp,910ft-lb).
2. 3 Genuine Transmission Options; 1 10-speed and 2 6-speeds.
3. Fully locked differentials.
4. Super Heavy Mud-tires and Chain-tires in 3 sizes, 35″ – 38″ – 44″.
5. 4 Tuned Lift kits, including 1.5, 2.5, 3.5 and a Special Towing Lift Kit.
6. The Low and High Saddle is available to install and the Tow Hook is enabled.
The Weight of the truck has also been increased, the sounds have been changed and a few other minor enhancements have been included.
Easily one of the best scouts as a result of the upgrades, so the pricing in game reflects its capability.
This mod is integrated into the Vanilla Progression system using Ranking on certain items and pricing, Have fun Snowrunners!