GMC 9600T Truck V1.0.5 Mod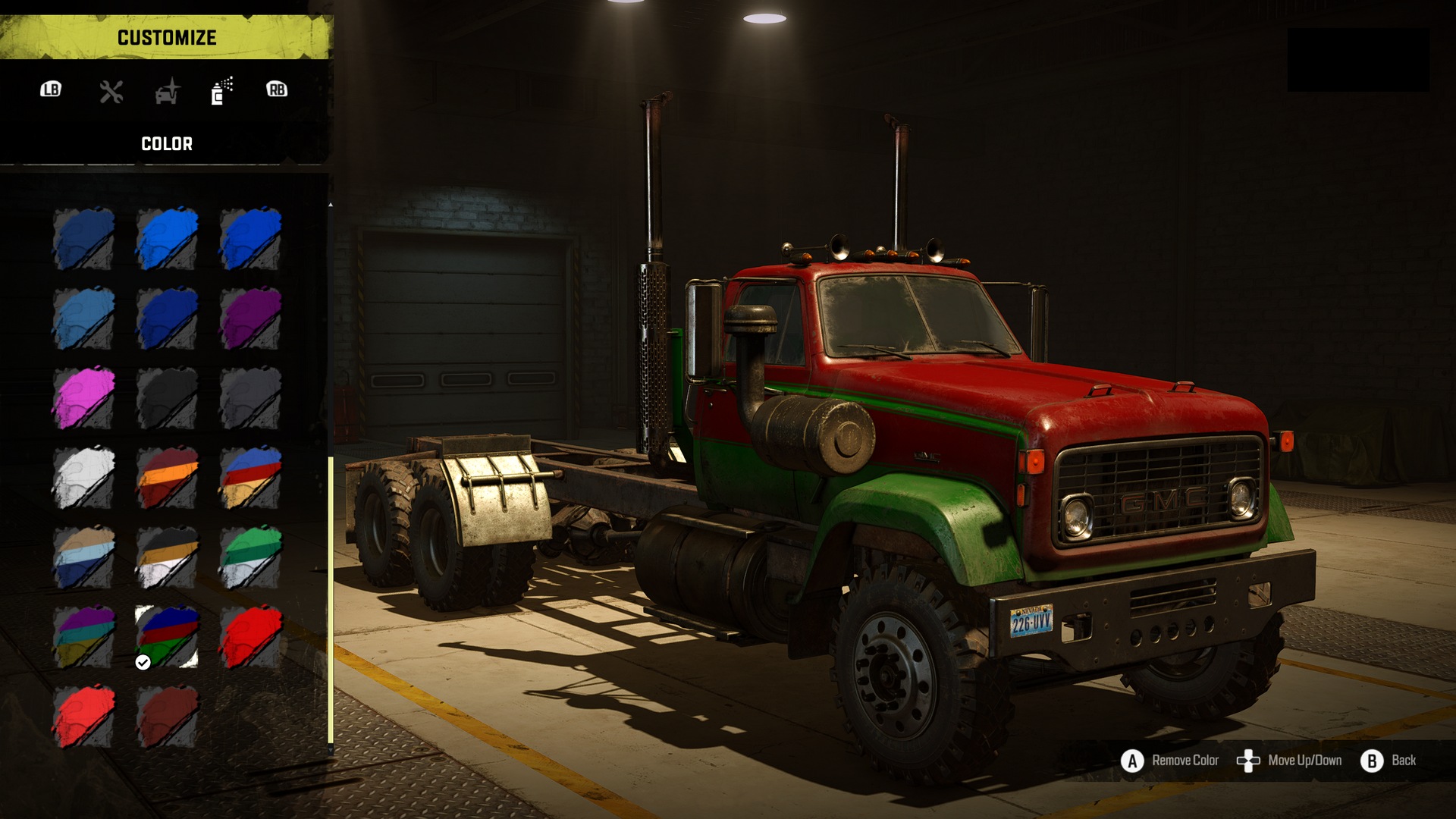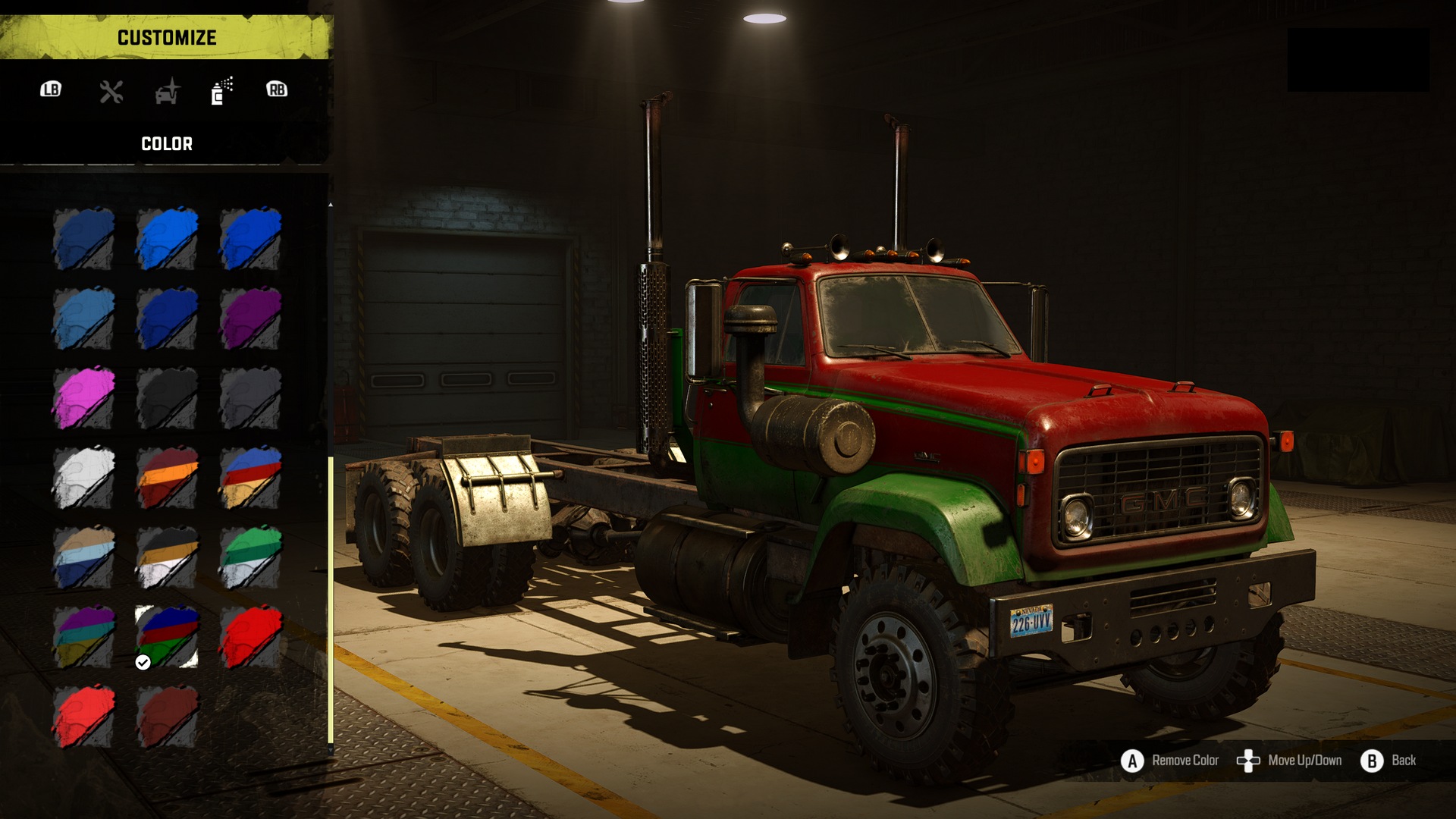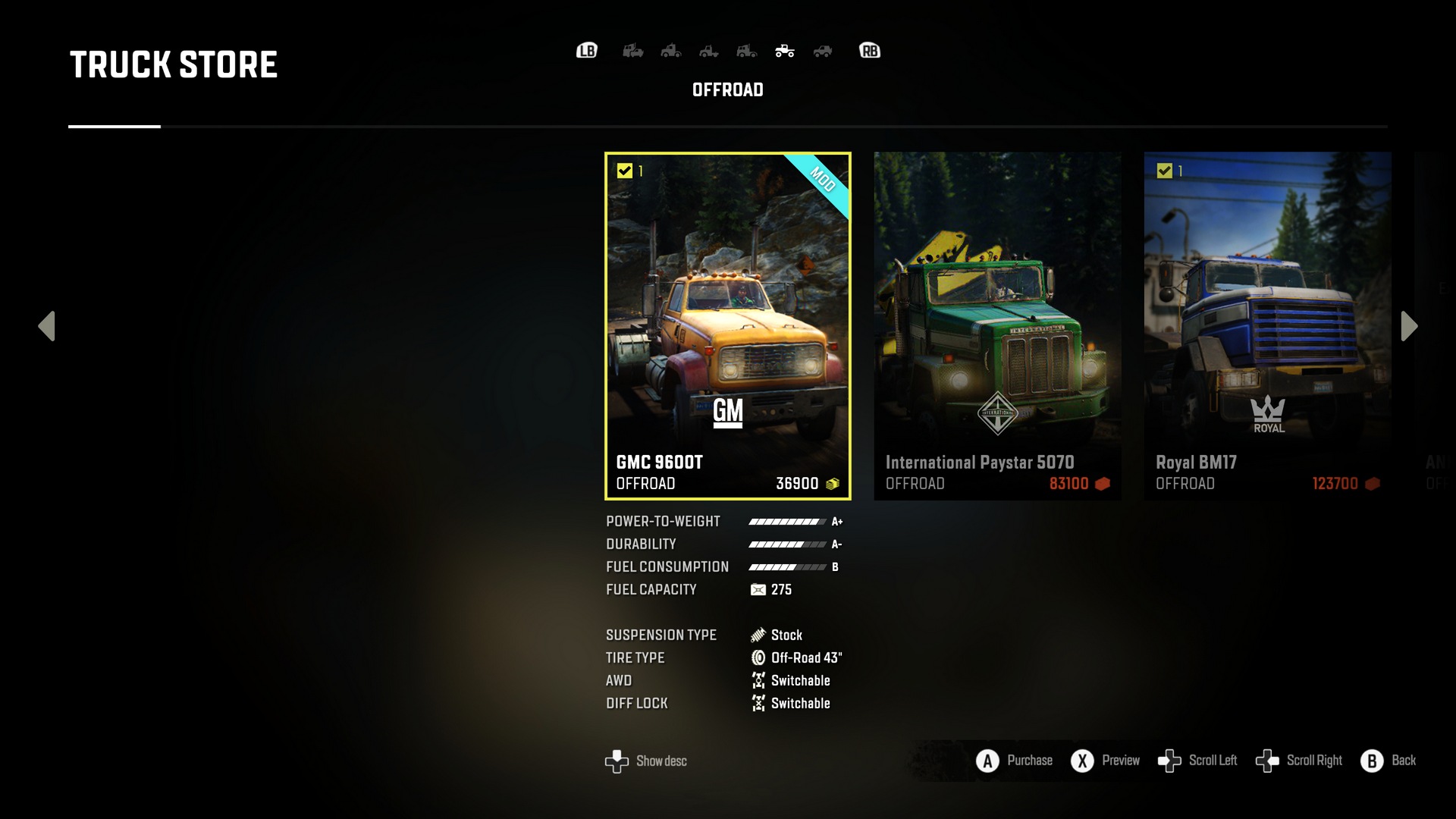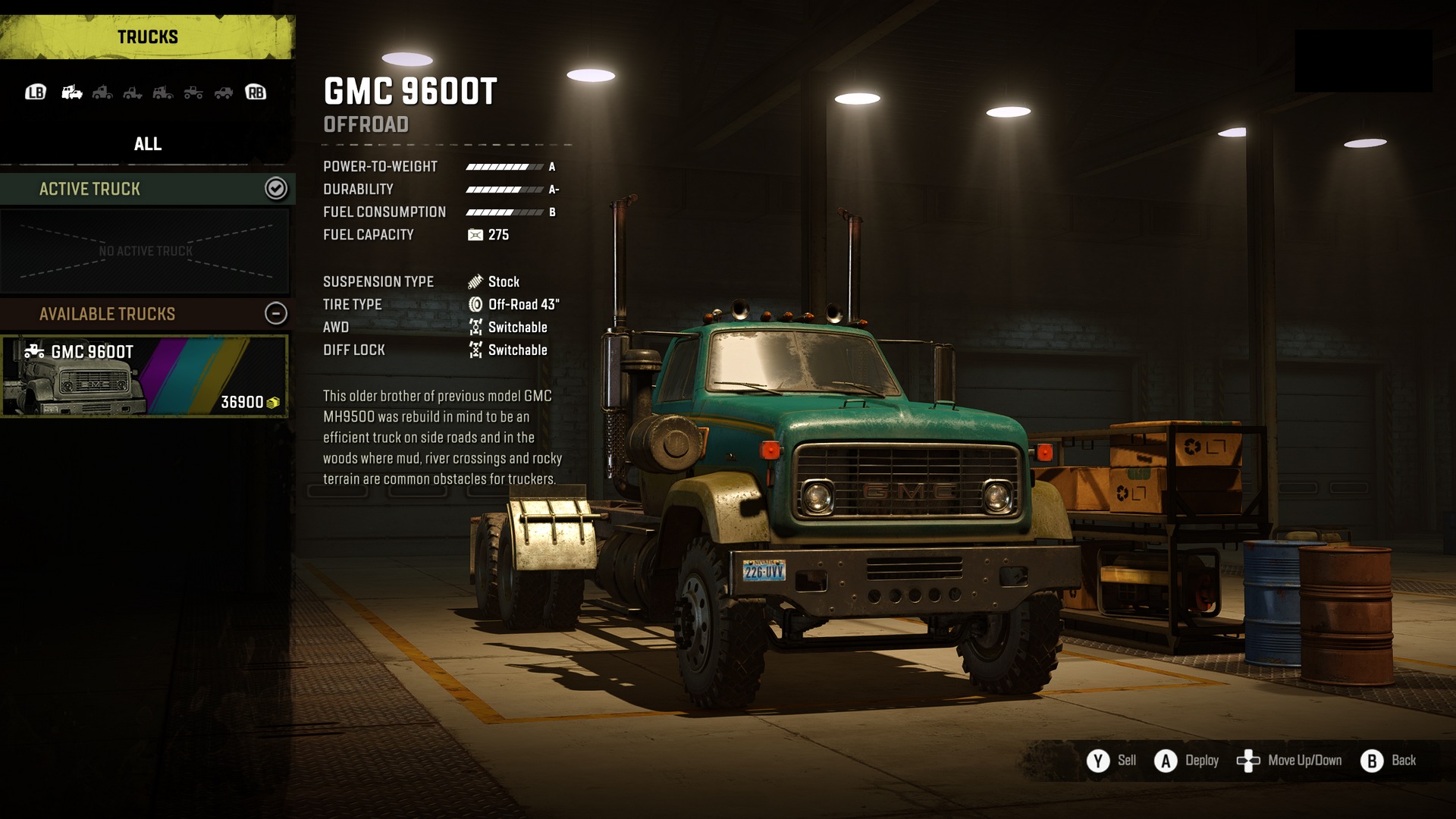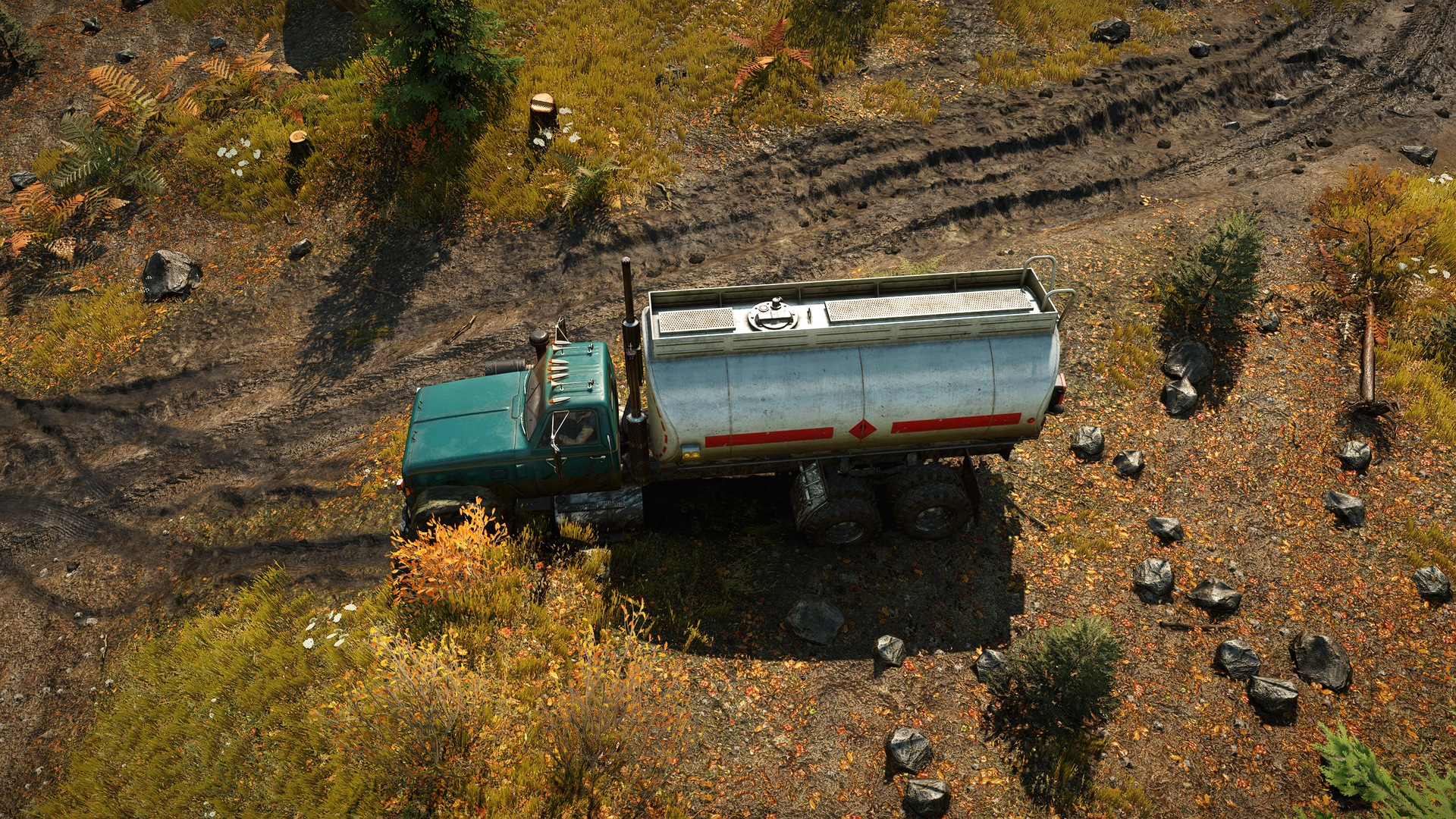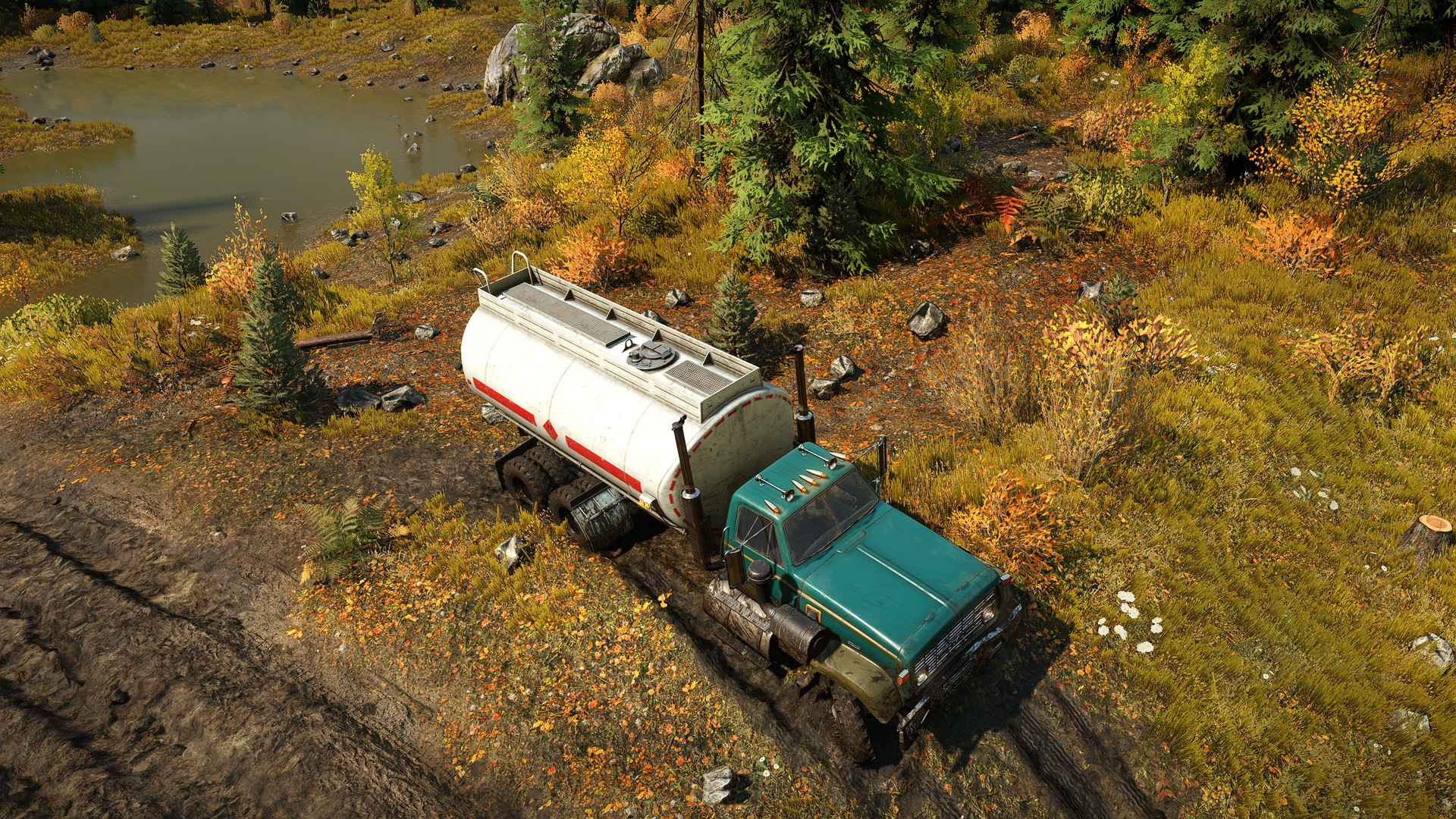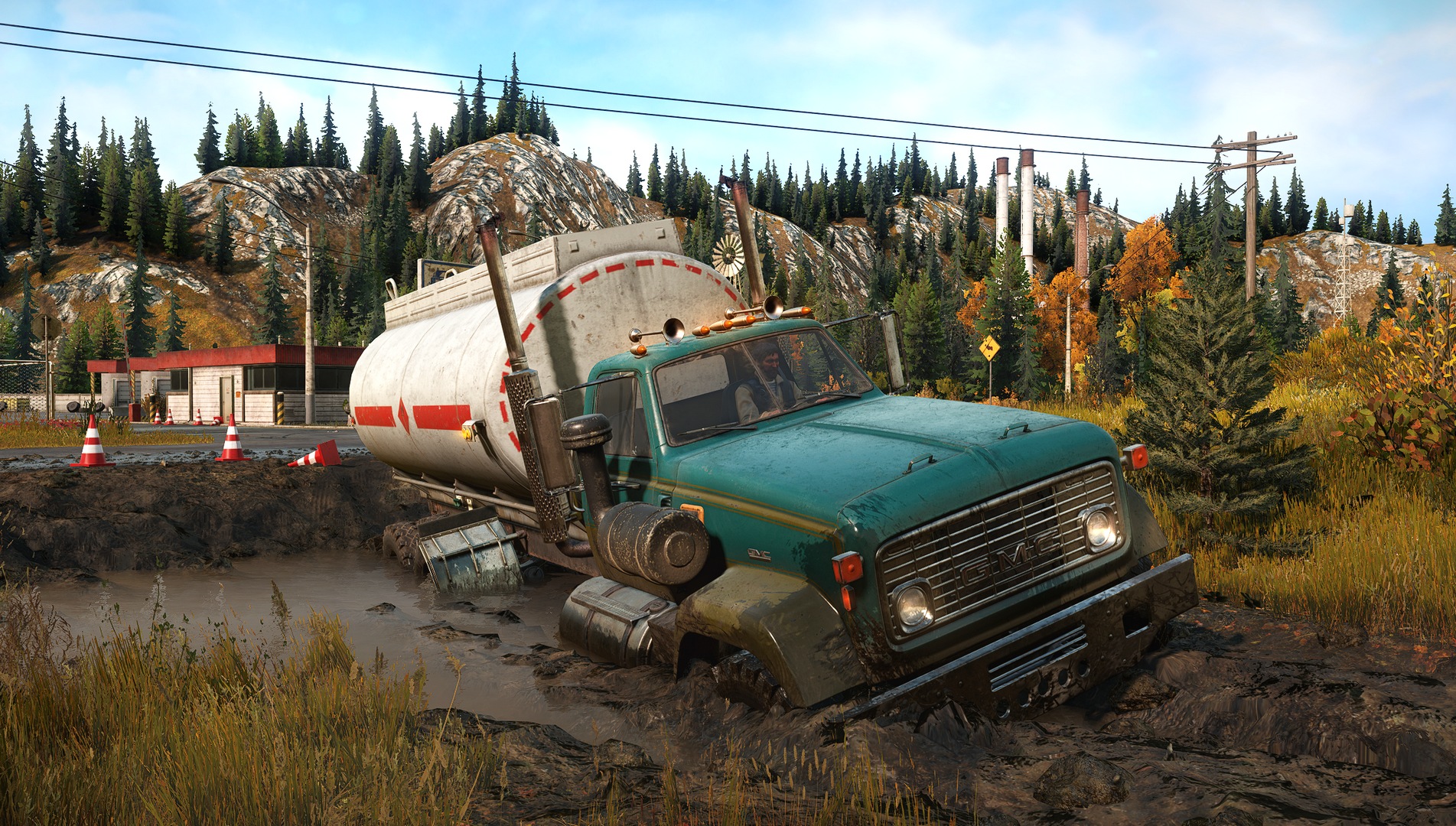 GMC 9600T Truck V1.0.5 Mod
PREREQUISITES:
– Driver Rank: 3
– In Game Currency Cost: ~ $37K
CHANGES:
– Added AWD to truck which can be switched on/off by player;
– Removed in-game region lock for this truck;
– Tweaked suspension for off-road terrain driving;
– Slightly tweaked engine settings;
– Slightly increased fuel tank capacity;
– Increased weight for better off-road control and realism.
– Changed truck's honk sound.
– Added a few car paints (colour presets);
– Added Snorkel by default.
KNOWN LIMITATIONS:
– Default colour profile (green and gold paint) have to be set manually;
– YOU NEED TO MAKE SURE MOD IS ENABLED BEFORE LOADING A SAVE GAME.
This is currently a known bug in SnowRunner. If you forgot about enabling your modded truck then it can disappear from the map.