Enhanced White Western Star M181 "Heavy Hauler" V1.0.1 Mod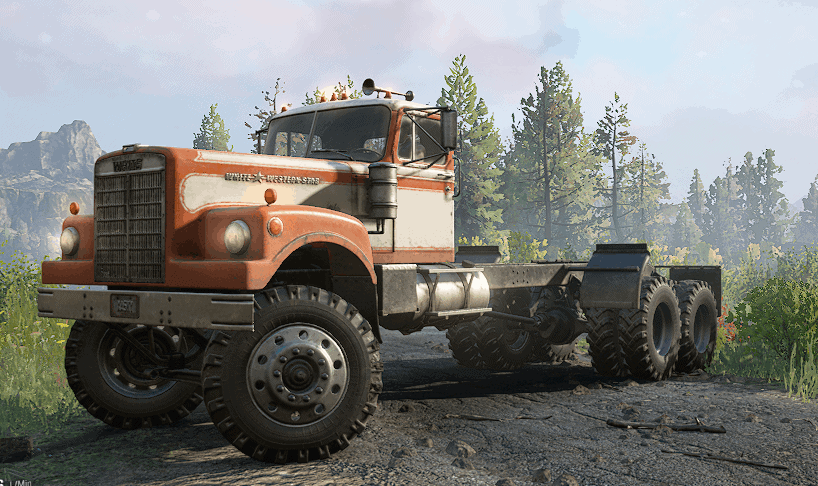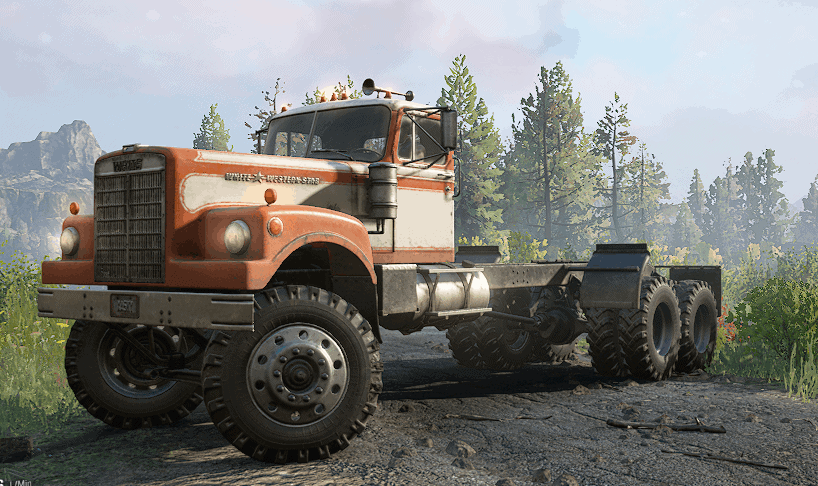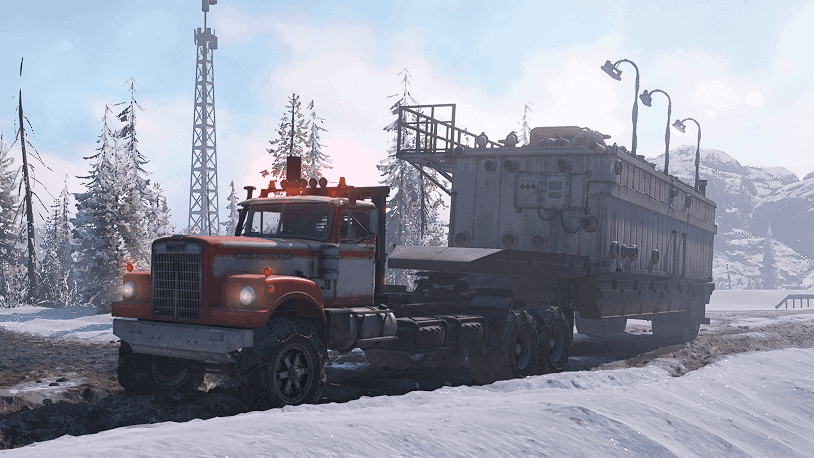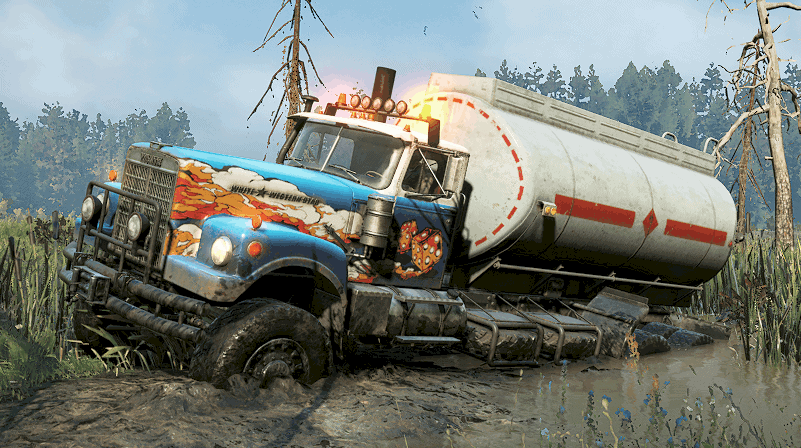 Enhanced White Western Star M181 "Heavy Hauler" V1.0.1 Mod
The White Western Star is a popular truck within the Snow*Runner community, however it really never won my heart. It always seemed a little lacking to me. This mod started out as a bit of a gag but ended up being one of my more involved XML tweaks.
This mod replaces the WWS standard "Old US" engine line-up with the brawny engines from it's big sister, the TwinSteer. The CrawlerBox HD transmission has also been added. I've also beefed up the suspension to match the "Heavy Hauler" designation, and added the Heavy Truck winch suite. An expanded selection of heavy tires is present as well. On that note, the truck also has a very slight amount of rear-wheel-steer added to simulate a shorter wheelbase.
I have modified the vehicles weight and centre of gravity to compliment and represent the new powertrain. Visually, FleetStar front bumpers have been added for the off-road look, and a taller snorkel as well. Multiple spare tire mounts can be equipped if you choose.
This truck has been thoroughly tested and does fall a bit on the OP side, but it is a different twist on an old classic.
I recommend getting FOXCRF450RIDER's Off Road Trailers mod to compliment the increased ride height. Stock has been increased a little bit, and lifted a lot. (An M181 trademark at this point)
Big thanks to LoB1325 for helping me out with all my stupid questions.
Version History:
Jul 18 2020 – 1.0.1
Fixed unlock parameters
Jul 18 2020 – 1.0.0
Initial release is prime time ready
Mods over base WWS:
– TwinSteer engines
– Modified suspension
– Heavy winches
– Added snorkel
– 2* rear steer
– More tire options
– More visual mods