EarthRunner v1.0.0 Mod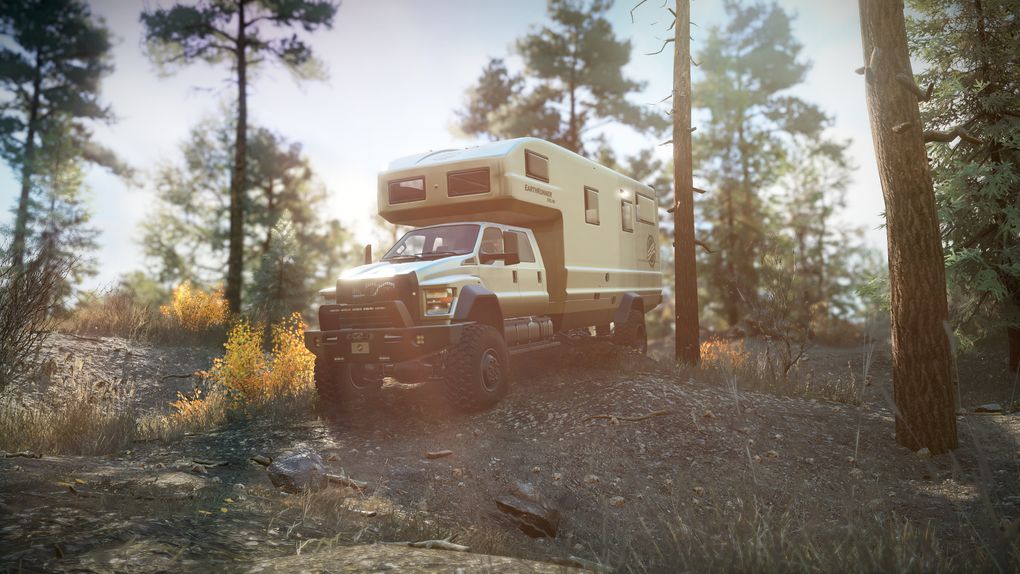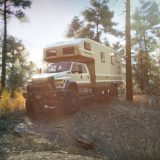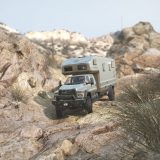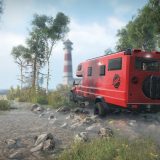 EarthRunner v1.0.0 Mod
With a real-life price tag of over $1.9 million the Earth_____ (rhymes with moaner) is a beast.
It's over 35 feet long and could easily be considered an anti-scout for SnowRunner purposes… but who cares. IRL you don't drive a rig like this because you have to, you drive it because you can.
Just like the real truck, the cabin flows right into the camper quarters where you'll find a luxury interior with hotel-style living. Use photo mode to take a tour through the camper.
The cabin interior of these trucks hasn't been updated since they came out in 2016 so I took the liberty of upgrading it to 2022 standards to keep with the lux style seen in the rest of the truck.
Some of the cool features…
-Fully detailed cabin and camper interior
-Onboard radar unit
-Functioning infotainment screen
-The truck sits on my new scratch build Performance-Rig Spec chassis
-Multiple Paint Options (Metallic, Gloss, and, Eggshell)
-There are 2 trailer hitch options
-Spare Tire mounted traction boards
-And a few other goodies
Due to the sheer size and details of this mod, I kept the addons and wheel selection to a minimum to keep ram and overall file size down.
The truck includes a set of stock-ish spec tires and the vanilla engine & transmission tunes from the stock SnowRunner F750. This is my attempt to bridge the gap for all of those people who have requested toned-down versions of my trucks.
Like most mods, this is a work in progress so there may be some changes along the way. BTW… this is my first bigger truck, so I still have some stuff to learn regarding tuning.