Dragon Wagon v1.6 Mod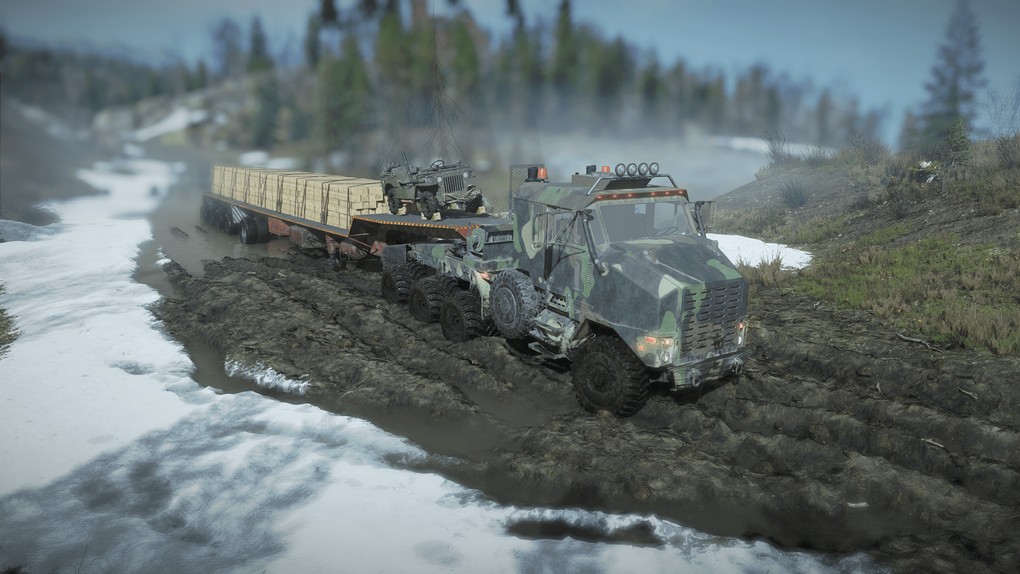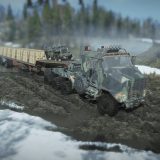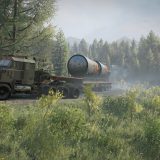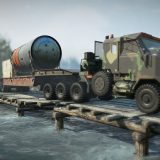 Dragon Wagon v1.6 Mod
The Dragon Wagon is a Heavy Equipment Transport System. It is essentially a U.S Army tank transporter tractor unit. The original M1070 is powered by a D.D 8V-92TA 12.06-liter diesel engine developing 500 hp at 2100 rpm and 1993 Nm torque at 1200 rpm.
You can depend on this do get the heaviest equipment move from one point to another.
The layout of the M1070 is conventional. The fully enclosed cab seats the driver, one crewman and up to four passengers.
Upgrades
Engine: 2 options
Gearbox: 3 options
Suspension: Stock /Active
Winch: Stock , Autonomous Heavy, Sherpa Stallion.
Tires: Full range
Diff. Lock: Optional
Frame Addons: Saddle High / Saddle Low
Visuals
Roof Top: Selectable options
Bumpers: None
Misc: Full range of customisation options
Exhaust: Selectable options
Rims: Selectable options
Dashboard Full working gauges with high attention to detail.
Color
One option (for now)
Interior Customization
Bubbleheads. Custom Air freshener soon to be added