Concept Mighty-Runner v1.0.0 Mod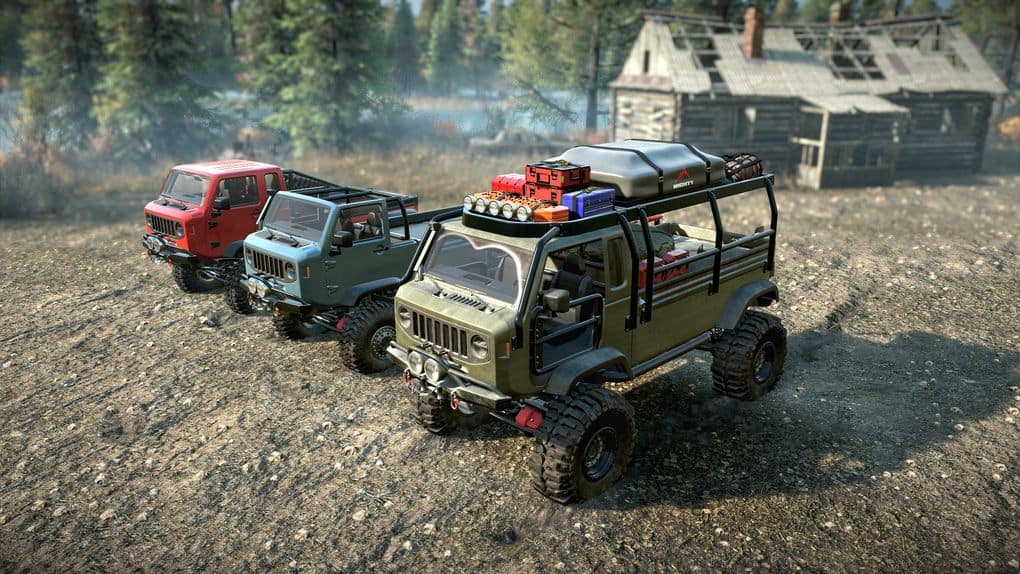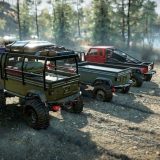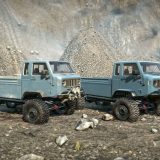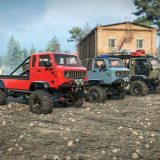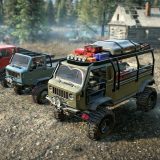 Concept Mighty-Runner v1.0.0 Mod
This is one of those vehicles that caught my eye many years ago because it was so oddly cool. Love it, or hate it give her a whirl because she's a unique girl.
This truck is based on a one-off custom concept vehicle built by the manufacture that rhymes with Steep. (speaking in riddles to keep this console friendly)
The original vehicle debuted at the 2012 'Easter 'Steep' Safari' in Moab UT, so Google it if you haven't seen the OG vehicle.
I built this along the lines of what the truck could look like if it debuted in 2021 instead of 2012.
The original concept was more show than go since it had an underpowered stock V6 and a stock-ish chassis.
I keep the body and exterior visuals very close to close to the original, including the bedside mounted bottle opener!
But this has a custom 2021 interior, a built Hell-Kitty V8 crate engine, and custom chassis which I went a bit overboard on.
The original concept vehicle was fitted with a set of 39in Krawler mud tires so that is the smallest size you can run, I also added a larger option because bigger is better right?!
Here are some of the other cool features to checkout…
Paint options:
-Concept Truck Gloss Paint
-Concept Truck Gloss Paint with Black Accents
-Custom Dusty Trails Paint Jobs with Dust, Brush Scratches, and Trail Kisses (a.k.a. trail damage)
Expandable 1 or 2-pice Racks:
-Front – Off-road Gear
-Rear – Overland Rack with Tent and Gear
Expandable Truggy Spec Back-Half:
-Low Pro Fiberglass Body with Bed Cage
-Bed Cage Upper Half
-Bed Cage Spare Tire
The truck includes a set of stock-ish spec mud tires and the vanilla engine & transmission tunes from the stock SnowRunner F750. This is my attempt to bridge the gap for all of those people who have requested toned-down versions of my trucks.
There are 3 hitch options. Use the invisible chassis weight along with the tow suspensions for heavier loads.
The gooseneck hitch is compatible with the [IR] Gooseneck Trailer Pack. (Thanks IR)
If you like having mega repair points check out my new goodies addons. I tried to keep my other addons a bit more realistic.
Like most mods, this is a work in progress so there may be some changes along the way.
Credits: Truck Model. Tires CGTrader & Sketchup. A huge thanks to all of those artists for their creations.
Finally, thank you to all the map makers for creating all the amazing places for us to abuse our trucks. Massive respect for all your work, time, and creativity.
See ya on the trail…
BTW…It should go without saying but please do not steal or reupload any of my mods or assets. Thanks, and have a nice day.