AEC's Matador 4×4 Truck v1.0 Mod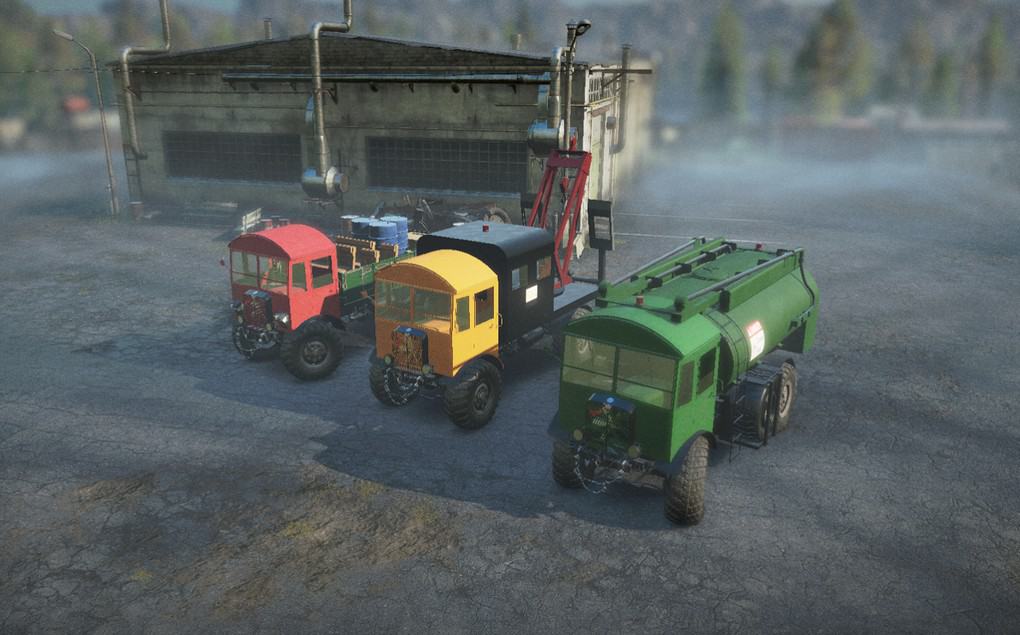 AEC's Matador 4×4 Truck v1.0 Mod
The SnowRunner game (from now on will be referred as SR) , SR _dlcs, SR _templates, SR classes, SR cargos, SR addons, SR editor, SR wheels, SR meshes, SR sounds, SR maps, SR environment, SR models, SR mod browser, all other things done and provided by Saber Interactive and Focus Home Interactive…. AEC Matador Truck, AEC Matador Truck Brand name, AEC Matador Logo, AEC Matador Truck Photos & Pictures etc.. all belong their respective owners. I DO NOT CLAIM any of them. I only modelled the truck cabin and chassis parts, coded it, textured and tested the truck in the SnowRunner's Mod Browser Proving Grounds.
TRUCK MODEL, TEXTURING, XML CODING BY FD1985.
I WOULD LIKE TO THANK GLITCHWORKS (for the blender tutorial and help with Wrecker), MR SKLADAK (JAKUB) (for the help with cargo and fuel bowser body), THIEME for mod related help, SABER, FOCUS, HAVOK, MODERATORS and OTHERS MEMBERS OF THE DISCORD AND SNOWRUNNER MOD COMMUNITY FOR THEIR HELP AND SUPPORT ALONG THE WAY.
Mod is only compatible with PC due to the brand name.
CUSTOM FRAME ADDONS INCLUDED – WRECKER , FUEL BOWSER/TANKER & CARGO BODY WITH REPAIR SUPPLIES.